I'm sure many of you have seen the infamous Kim Kardashian 73 questions for Vogue, which quickly became a meme goldmine. However for those of you who are unfamiliar, Vogue's 73 questions is a series where different celebrities are asked quick-fire questions in order to get to know them. Bloggers have now taken inspiration from this idea and turned it into a tag where they answer the same 73 questions and then tag 12 other people to have a go! I was tagged by the lovely Chloe to step up to the challenge! Without further ado, here are my answers to the 73 questions and I hope you learn a little bit about me.
1.What's your usual Starbuck's order?
I'm actually not a coffee or tea fan so I'd go with a hot chocolate and a lemon muffin.
2. What does your workstation look like?
Here's where I wish I could insert a picture of my dream desk but sadly my workstation is simply my laptop on my bed so it's not very exciting!
3. Favourite food?
Pasta. Bolognese, carbonara, lasagne, I love them all!
4. Favourite author?
I don't have an all time favourite but I do love Patrick Ness' work that I've read so far.
5. What do you think of open relationships?
Personally I'd never ever want to share my partner with anyone else, but if it works for a couple and they're both happy then who am I to judge?
6. What is your favourite video game?
This is so tough but I'm going to go with Super Smash Bros; it's provided me with hours of fun since a young age. (Pikachu main for life)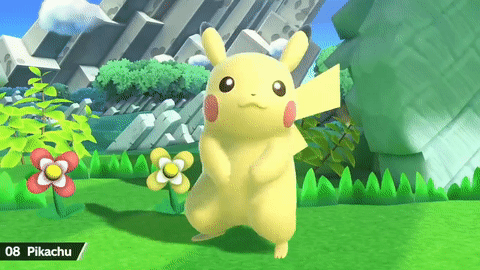 7. Guilty pleasure treat?
Cake. I could even eat plain sponge cake all day.
8. Favourite movie?
Howl's Moving Castle.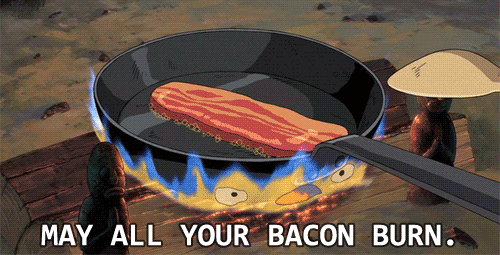 9. Favourite book?
Harry Potter and the Goblet of Fire.
10. Twitter or Instagram?
Twitter. It's better for news and keeping up to date with everyone.
11. Desktop or laptop?
Laptop.
12. Best advice you've ever received?
Probably sharing my writing with others being so valuable; I never would have grown as a writer if I didn't have the opportunity at university to workshop.
13. What project are you working on right now?
My fantasy novel; my first draft is inching ever closer to being finished and then the editing begins!
14. Favourite colour?
Blue!
15. Did you get good grades in school?
Yes. The thought of failing terrified me so I worked hard.
16. Dream job?
Author!
17. Play any sports?
No, but I do love swimming and used to do ballet.
18. Do you have a degree?
Yes, a BA (Hons) in Creative Writing!
19. Nationality?
British (Welsh more specifically).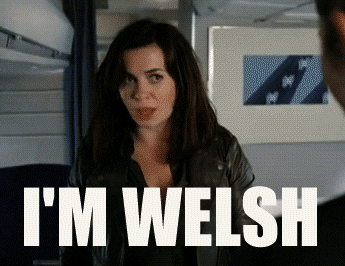 20. What is your favourite kind of blog post?
I love writing reviews the most as I love sharing my thoughts and giving recommendations to my readers, which means I also love reading reviews too so I can find something new to watch/read/play!
21. What do you like to collect?
I don't really collect anything specific but I do like POP figures and I'm always looking for games to add to my collection.
22. Describe yourself in three words?
Creative, introverted and stubborn.
23. If you were a rapper what would your stage name be?
Chlozza.
24. Who was the last person you DMed?
My boyfriend!
25. What's on top of your wish list right now?
In general, I want to get my manuscript done, but in terms of materialistic things, I'd love an iPad Pro to get into digital illustration.
26. Sorting house?
Die hard Hufflepuff.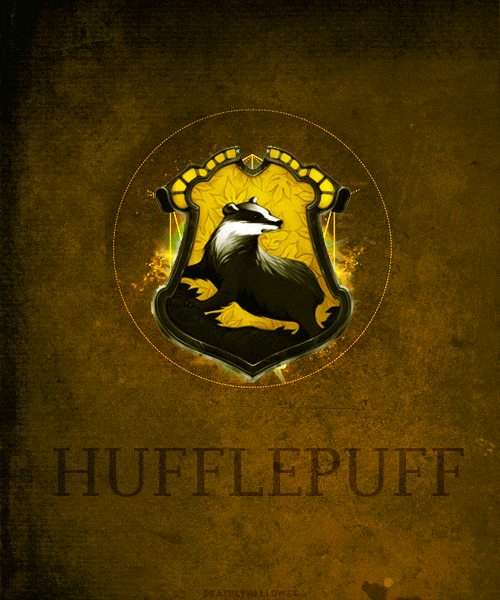 27. How many tattoos do you have?
None. I was meant to get one for my 18th but just couldn't decide what. I want to make sure I'm 100% certain of what I want before I get one.
28. What are you most grateful for this year?
Jordan; I've had a tough couple of years but he's always been there to support me particularly recently.
29. What's the best thing that's happened to you this month?
This isn't in June but in the last month as in the last thirty days, starting to write game reviews for Rapid Reviews!
30. What's the best thing that's happened to you today?
I've started organising my book shelf and it's becoming more satisfying to look at each day!
31. What's the best thing ever?
Cats.
32. Favourite season?
Autumn. I love crisp Autumn days where the leaves are orange and the sky is clear blue!
33. Favourite holiday?
Probably Christmas as it's when I get to see all my family. And of course, lots of food!
34. What fictional character do you relate to the most?
Maybe Hermione? I studied hard and didn't like breaking rules so I was teased a little for being too good at school!
35. Do you like surprises?
No. I really hate being spontaneous and have to know what's happening otherwise my anxiety is through the roof!
36. What's the biggest surprise you've ever had?
Probably going to Florida and visiting the Wizarding World of Harry Potter! It wasn't told to me as a surprise but I was surprised that we were actually going as I never thought I'd have the opportunity to go.
37. Which surprise made you cry?
This isn't exactly a surprise either but Jordan rang me after his teaching interview and I really couldn't tell from his voice whether he got the job or not, so when he told me he had I burst into tears!
38. What's the best surprise you've given someone else?
For my dad's 60th we all chipped in to get him an iPod and made him a photo album filled with old photos, and he teared up!
39. Do you like muffins?
Yes, they're amazing!
40. Do you cook often?
Not really, but I do make a good bolognese that I'm proud to say Jordan likes despite never being a big fan!
41. What's your favourite dessert?
Lemon cheesecake.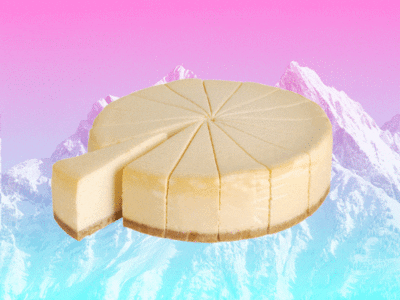 42. Is there a dessert you don't like?
Anything with banana in it as I hate bananas!
43. Cake or pie?
Cake!
44. What's your least favourite food?
Mashed potatoes. I was scarred for life as a child and now I don't actually like any form of potato except thin fries.
45. What's your favourite condiment?
Tomato ketchup.
46. It's 4am on a random Saturday. What are you eating?
Probably biscuits like Digestives or Hob Nobs.
47. If you could teach a college class, what would it be called?
How to write a novel without going insane.
48. Best animated film?
The Lion King!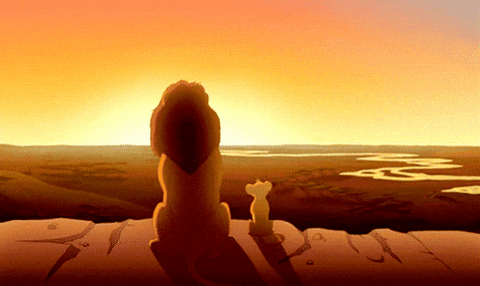 49. What has a guy said or done to impress you?
Jordan bought me an Xbox for our first Christmas together and I was shocked he'd get that as a first gift! Good thing we're still together eight years later as he might have regretted it haha!
50. Best thing to do on a first date?
Cinema and food so if things are awkward you have the film to talk about as a conversation starter!
51. Worst thing to do on a first date?
Sit in silence and not try to start a conversation.
52. What's the best pick up line?
I literally can't think of anything so maybe they should just buy me kittens and I'd be happy?
53. Best comic book character?
I actually don't like Marvel or anything like that (please don't attack me) so none of them.
54. Name three things which can always be found in your purse.
Chewing gum, my credit card and used train tickets.
55. Favourite drink?
Summer fruits squash.
56. If you could play a historical character in a movie who would it be?
This is a really tough one, the only person that comes to mind is Mary Queen of Scots because I'm ginger haha.
57. Kittens or puppies?
Kittens!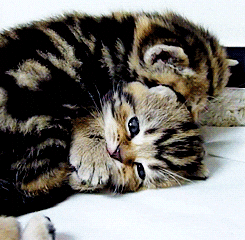 58. Favourite sushi roll?
I don't like fish so none!
59. What lipstick do you use?
I literally own one red lipstick and I can't even remember what brand it is…
60. What foundation do you use?
I'm currently using Rimmel's Lasting Finish foundation but once it runs out I'm moving on to buying something cruelty free!
61. Blow dry or air dry?
My hair doesn't dry properly unless I blow dry it as I have so much hair, otherwise I'm shivering for hours, so blow dry.
62. Who is your fashion icon?
I'm not the most fashion conscious person so no one, I just wear whatever I feel comfortable in.
63. Favourite Disney character?
Probably Mulan or Simba.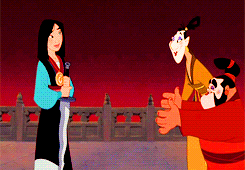 64. What are you doing tomorrow?
Sorting out my room and finishing off this post!
65. Movie you laughed the hardest through?
Probably 21 Jump Street when I saw it for the first time!
66. Movie that made you cry?
There are too many to count; The Fault in our Stars, Coco, How To Train Your Dragon 2 just to name a few.
67. If you could sing a duet with anybody, who would you choose?
I can't sing at all so it would be a disaster, but I'd go with Dave Grohl because I know the words to the majority of Foo Fighters' songs.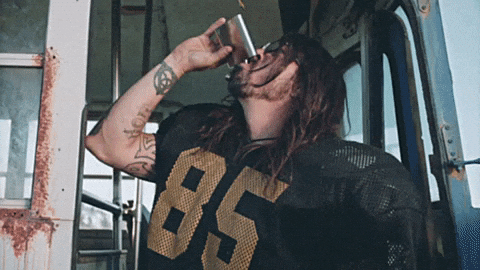 68. If your life was a song what would the title be?
Winging It.
69. What's your favourite animal?
Cheetahs, or cats in general!
70. Favourite illustrator?
Quentin Blake.
71. Person you'd like to have coffee with?
Dave Grohl.
72. What country would you like to visit?
Iceland!
73. Best way to decompress?
Take a walk on the beach!
Thank you if you've managed to stick around through all those questions! My nominees are:
1. Emily
2. Millie
3. Fran
4. Shannen
5. Claire
6. Jess
7. Amy
8. Chloe
9. Geraldine
10. Kelly
I know that's only ten but I wasn't sure who had done it already. Please don't feel obligated to do it if you don't want to! Go check out all their blogs and I hope you enjoyed learning a bit about me!
All gifs from Giphy.com and pictures are my own.