Gaming has been a huge part of my life ever since I was just a toddler watching my siblings play on the MegaDrive and the PS1. The first games I remember seeing were Aladdin and the Lion King (so excited to play the remastered versions!) as well as games like Tomb Raider, Spyro and Crash Bandicoot. That means about two decades worth of games that I've played in my lifetime! So I thought why not compile some of my favourite games or franchises in alphabet form?
I thought this would be a great way to show you what kind of games I play while also reminiscing on games I haven't played in ages. Of course, there will be many games left out on the list due to there being multiple that start with the same letter. I will be choosing the ones that mean the most to me, but I will give a shout out to some others if I feel it was close!
A – Animal Crossing
I was first introduced to Animal Crossing on the GameCube round a friend's house. Being the sucker for cute animals that I am, it's no wonder I love this game. It's such a stress free and wholesome game (that I sort of wish I lived in). Though I love games with epic storylines or adventure, it's nice to just sit down and plant flowers or talk to your animal neighbours for a while. I can't begin to explain how excited I am for New Horizons!
B – Bioshock Infinite
I actually haven't played any other Bioshock games which is a shame, but I really loved Bioshock Infinite. The scenery is so beautiful and I love the whole steampunk atmosphere. It's such an interesting world and combined with the shocking story it blew my mind. It was probably one of the first story games I played too so it felt like a whole new experience.
C – Crash Bandicoot
When the N.Sane trilogy was remastered, I was so happy; the first game in particular I have fond memories of and playing it again brought back waves of nostalgia. Hearing Crash's 'woah!' and Aku Aku, I couldn't believe I was playing the very same game I played all those years ago. I'm actually still on the first game because I've found it so challenging, which I don't remember it being, though that's probably as I never got that far as a child. One day I will have finished the entire trilogy (speaking it into existence to encourage me).
D – Destiny
I was so late to the party with Destiny but Jordan and I played through the story of both Destiny and Destiny 2. We've also been doing the raids with our friends which are super stressful but so satisfying when you finally complete them! The game has definitely come a long way since the first one and it'll be interesting to see what Shadowkeep is like. Here's a GIF of us doing a raid on the first game and half of us getting yeeted.
E – Endless Ocean
This was a game I played on the Wii and I put a lot of hours into it! Which is strange, considering snorkelling is one of my worst nightmares as I'm scared of what lurks under the sea. You basically explore the ocean to find a variety of species and hunt for treasure, before your main goal is to find the 'White Mother', a rare albino blue whale. You can also have your own dolphins which swim alongside you! It's a relaxing game, though it does give me a mini heart-attack when a huge shark or whale approaches you.
F – Fable
I started off with Fable III and adored it,  I've actually lost count of the amount of times I've replayed it! The whole vibe of Fable is just so unique, with British celebrities playing lots of the characters and the humour being top notch. I've recently started playing the first Fable and will move onto Fable II after that, which I'm excited for as lots of people have sung its praises. The age of the first Fable is clear from playing it, but it still has those over exaggerated British accents that make me chuckle.
G – GTA
I borrowed GTA IV off Jordan when I first got my Xbox 360, and I just loved being able to drive around the open world and mess around. GTA V exceeded my expectations with the even bigger map! The story was excellent and it was such a good game to play with friends online (though I do remember the hell that online was when it first came out). And of course, it was fun to play as three very different protagonists. I haven't actually played it in a while so I must return to it soon. I'd love to visit LA just to see all the locations!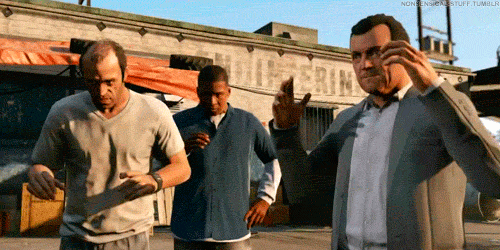 H – Harvest Moon
I still remember the day I bought Harvest Moon: A Wonderful Life for PS2. I was at my nan and grandad's in London, so I didn't have my Playstation with me. Instead I re-read the booklet inside (I wish games still did that) eager to play it when I got home. I love the farming aspect and exploring the little village. My brother had a go and loved it so much he then bought it for his GameCube! I feel like the next Harvest Moon games haven't been so good and would love A Wonderful Life remastered, though I know it's not going to happen. I know it's now under the name Story of Seasons, so I might pick it up when it comes to Switch to see what it's like!
I – Inside
I played this recently and really enjoyed it! I loved how you were thrown into the game and though you weren't outright told the story, you could work it out as you played. There was an eerie atmosphere created by the dark scenery and the quiet soundtrack, as well as the general plot of using mind control to control who seemed to be brain dead people and being on the run. The puzzles were a good difficulty too.
J – Jackbox Party Games
Playing Jackbox for the first time, I thought it was crazy being able to play on your phone and get everyone involved even without owning a console or the game themselves. It's not exactly ground-breaking technology, but it was the first time I'd played anything like it. It's perfect for when you have friends and family round, and you can even play it with strangers online if they have the room code.
K – Kingdom Hearts
I spoke about this in my birthday post, but I'd only ever played the first game before I got the third one. It's a very complicated franchise to keep up with as I haven't had the right platform to play many of the games on, so I'm more of a casual fan. But I remember getting the first game in Woolworths (RIP) and loved that combination of Disney and anime. The third game is so beautiful as well and it's cool to see the modern Disney films like Tangled brought to life!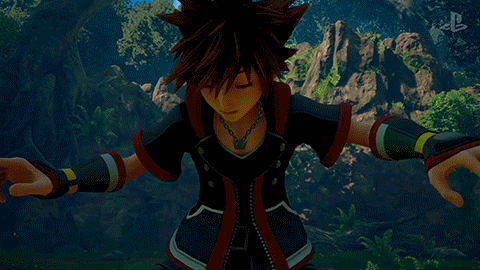 L – Life is Strange
This is actually one of my favourite game series, though I know a lot of people think it's cringey. I just got so attached to the characters and being able to redo your actions, seeing the various outcomes, was a cool aspect. I cried so much at the ending, then cried at Before the Storm…then cried at the one off prequel episode. I'm waiting until all of the Life is Strange 2 episodes come to Game Pass before I play it, but I'm so excited.
M – Mario Kart
It's so cool to have seen Mario Kart evolve throughout the years on each console! I think everyone will agree it's one of the best party games, despite it almost destroying friendships. I like that although the base game is pretty much the same each time, it's exciting to see new characters and maps added, so you can expect what to get out of the game while also having a few surprises. Yoshi is my go to character! (Have to give a shout out here to Minecraft too, which will never die.)
N – Nintendogs
This was a hard one as I couldn't find any game that I've played beginning with 'n' so I've had to resort to Nintendogs, though it was a great part of my childhood! My first original DS came with it, so I spent most of Christmas day shouting into the microphone to name my dog and taking them on walks. We also used to have 'toy days' in primary school at the end of term, so we would all bring our DS in and trade items. Simpler times!
O – Old Man's Journey
I was struggling to find something for 'o' when Jordan suggested Old Man's Journey, so I started playing it. The art style is absolutely gorgeous, with hand drawn illustrations which could have come straight from a story book. There is no dialogue, the story of the old man looking back at his past shown through images. It's a relaxing point and click game, which I would recommend for people looking for a chill, bittersweet experience.
P – Pokemon
I'm not the world's biggest Pokemon fan as I've only played a few games like Mystery Dungeon and Black/White, but I also really enjoy Pokemon Go and recently Pokemon Let's Go. I'm so excited for Sword/Shield, particularly as it's inspired by the UK, and to see all the new Pokemon! It looks like it has so many new features too, and it'll be fun to see it in all its glory with the Switch graphics.
Q – Quantum Break
This is such a good game and I don't hear people talking about it enough! Combining film and game, and seeing your choices affect the film you get, is so unique. I loved having that mixture of playing through an action packed level and then getting to put down the controller to watch what happens. It's such a good example of how important story is in games like these. I definitely need to replay this one as it's been a long time since I finished it for the first time.
R – Red Dead Redemption
I've gone on about Red Dead way too much on my blog already like in my review of Red Dead 2 and my soundtracks to listen to, but I honestly can't explain how much I love this game. It is one of my favourite games of all time, and I was so happy that I loved Arthur just as much as I loved John. It totally exceeded my expectations and I didn't think anything could top the first game. Jordan hasn't finished it yet, so when I came out of our room crying my eyes out I couldn't even explain why! (Shoutout to Rocket League too, I've played it for years and it's a game I always return to despite it making me rage.)
S – Super Smash Bros
Another one of my all time favourite games, Smash Bros Ultimate was mind blowing seeing just how many characters were in it, and we're still getting more. I started off with Melee, also playing Brawl and the 3DS one, so it's definitely one of those games I'll keep buying for every console. It's such a great party game and even though I'm not exactly into fighting games, I love the whacky items, the cool maps, and my favourite characters. I main Pikachu or Pichu. (Shoutout to Spyro and Sims here too.)
T – Telltale Games: The Walking Dead
Cheating a little as this actually comes under W, but I couldn't choose just one Telltale game for W. It's such a shame what happened to them as I would have loved to see what the future held for their games. I'm still yet to play the final season of The Walking Dead, but I loved the first three. I actually think I cried more at the end of season one than I did with both Red Dead Redemptions. I started sobbing before *it* happened as it was spoiled for me so knew what was coming, then cried for half an hour afterwards. I would also tear up every time I thought about it for about two weeks. Yeah, I get attached to characters. As a writer too I love story driven games, though it does stress me out worrying if I made a wrong choice. (Shoutout to Tomb Raider here too.)
U – ?
V – ?
W – The Wolf Among Us
One of my other favourite games by Telltale is The Wolf Among Us. I'm absolutely gutted that we won't be getting the sequel now, especially as this game ended on a cliffhanger. I loved the dark twist on fairytale characters and Bigby was a great protagonist because of how imperfect he was. It was also fun to work out the mystery and be a detective, which was a little different from the other Telltale Games. I think the artstyle of the Telltale Games in general too is really unique.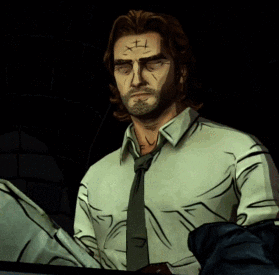 X – ?
Y – Yoku's Island Express
I've only recently started playing this game but it's so cute; you play as a beetle taking on the role of postman for his island. It's a pinball style game, so you navigate the island using the bumpers to hit your beetle. The world is really pretty and it's another game that's quite relaxing which you can pop on when you don't feel like playing a story game.
Z – Zoo Tycoon
I have such fond memories of Zoo Tycoon when I was younger, though it was stressful trying to please all your animals as well as keep the zoo clean. It helped my love for animals grow and learn more about different species. The latest Zoo Tycoon is good but doesn't have quite the same feel as the old one. I'm looking forward to Planet Zoo as the graphics look amazing, and I know I can easily put hours into it.
I'm actually pretty impressed that I've only missed out three letters! But there we have it, that's an A-Z of my favourite games. Are some of these your favourite games too, or can you help me out with my missing letters? Let me know down in the comments and thank you for reading!
(GIFs found on Giphy.com)